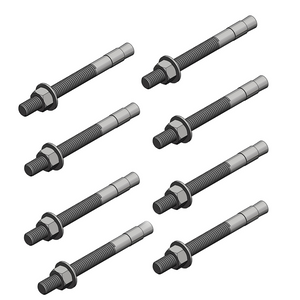 ---
Call 1-909-401-2914 to order or request quote by phone.
---
Set of 8 x Anchor Bolt (1/2" x 5-1/2")
Anchors are made to be installed in uncracked concrete and grout filled concrete masonry. The length of this anchor is the overall length of the anchor and one anchor diameter plus the fixture thickness should be allowed when selecting an overall length for your project.
Lead time:
Product is made-to-order and ships 5 - 15 business days from order date.